On the past weekends, the 3 teams of the golf park started Gut Hühnerhof into the 2023 league season. The AK30 started on April 29th, after last year's promotion to the 7th Hessenliga North, they had to play an away event in Gudensberg. Due to the long journey, the team set off on Friday to play a practice round, get to know the course and then sit together a little comfortably.
Luckily, despite forecasts to the contrary, it stayed dry. The 9-hole course is short but not too easy and requires precise play. When the home team won, the AK30 took a good 3rd place. There was a premiere: For the first time, the team competed with "pure" AK30 players consisting of Jonas Rövenich, Lars Urban, Oliver Mootz, Damir Hundur, Dominik König and Klaus Heilmann. She was greatly supported by 3 AK50 caddies. Unfortunately, team captain Christian Mommsen was absent due to injury.
Below is the team photo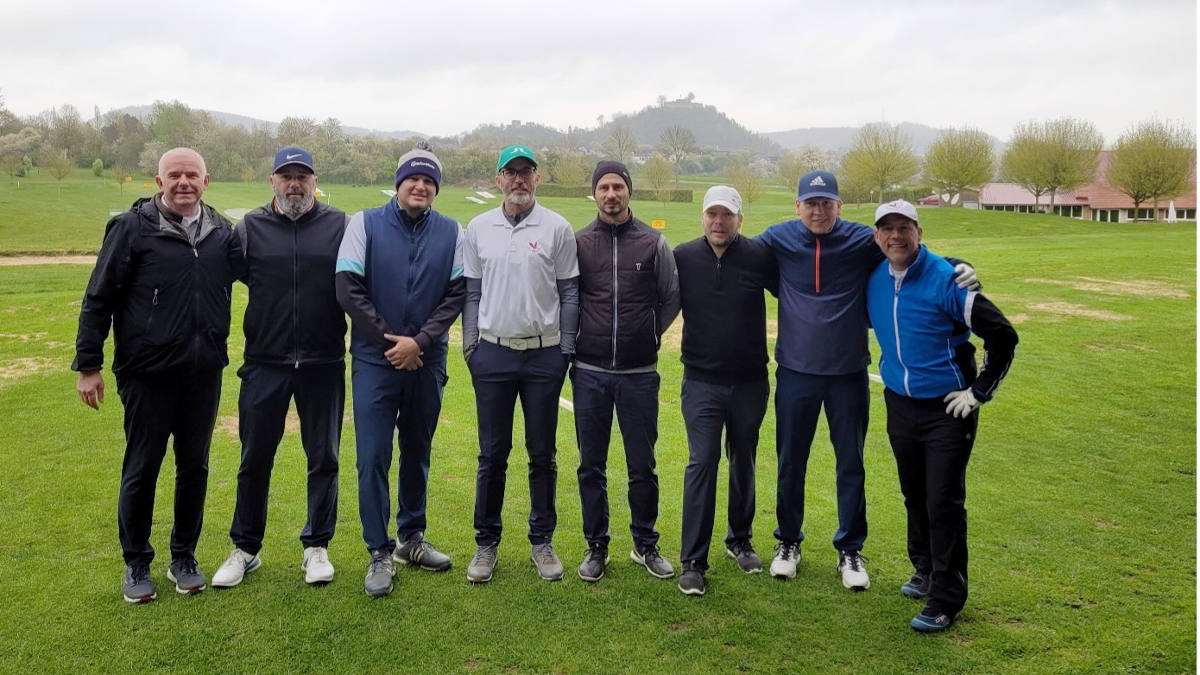 On May 6th, the two teams of the AK50 were also challenged, with a home game on the Hühnerhof allowed to start the season. Very good results were achieved with wonderful golfing weather and the excellently prepared course. The first team started with Drazen Curmann, Michél Hofmann, Peter Hofmann, Andreas Göbig, Horst Geiger and Helmut Röse and was able to achieve a clear victory with 1 gross points. Below is a team photo together with substitute player Werner Oschütz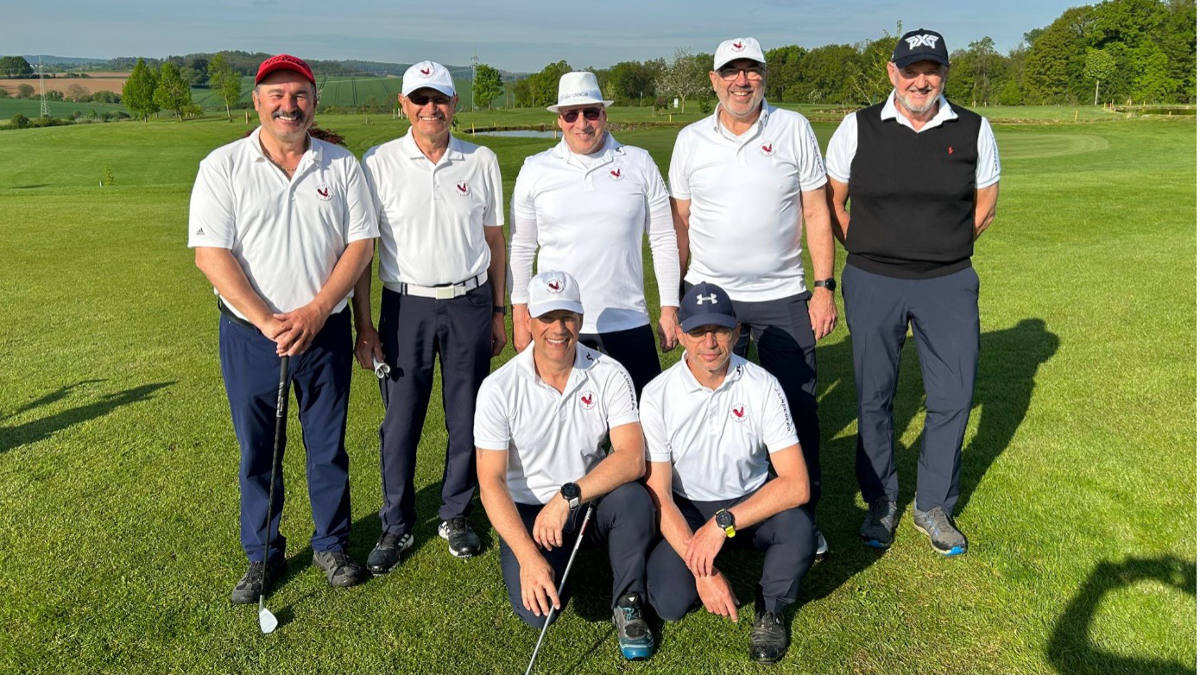 The 2nd team consisting of Roberto Schon, Andreas Klinder, Lars Körber, Hans-Dieter Kilb, Thomas Damm and Klaus Stephan, despite a good score of 88 gross points, only had to admit defeat to the team from the GLC Kronberg II and thus finished one good 2nd place. Unfortunately, a picture of the team has to be submitted later for the next matchday.
After the rounds, Anton Mulijon was always ready to receive the scorecards and to evaluate the rounds as quickly as possible. The award ceremony then took place over a joint meal in the presence of President Michael Hecker.
Of particular note here is the great support from AK30 players, who kept an eye out for stray balls at the neuralgic points of the course in order to make it easier to find them again. This was also very appreciated by the players of all other teams.
https://www.gut-huehnerhof.de/wp-content/uploads/Einstieg-Ligasaison-Herren-23.jpg
675
1200
Franziska Pleger
https://www.gut-huehnerhof.de/wp-content/uploads/guthuehnerhof_logo_rot-1.png
Franziska Pleger
2023-05-18 18:12:33
2023-05-21 18:20:49
Start of the season for the men's teams