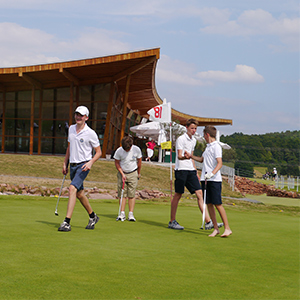 Duration:
4 days | 23 workouts | 3 lunches
Content:
What is being done?
Long and short game training
Basics in rules and etiquette
Playing on the pitch
Preparation for the DGV badge
What's included?
23 training sessions with two PGA golf professionals
3 lunches in the Heckers restaurant including a drink
Examination of the DGV badge
Free range balls and rental clubs
9-hole final tournament for children with a course permit
Awards ceremony and prizes
Price per person:
€195,00
Times:
Monday to Wednesday: 09:00 - 15:00
Thursday: 09:00 a.m. - 14:00 p.m.